Westview students find inspiration in Washington D.C.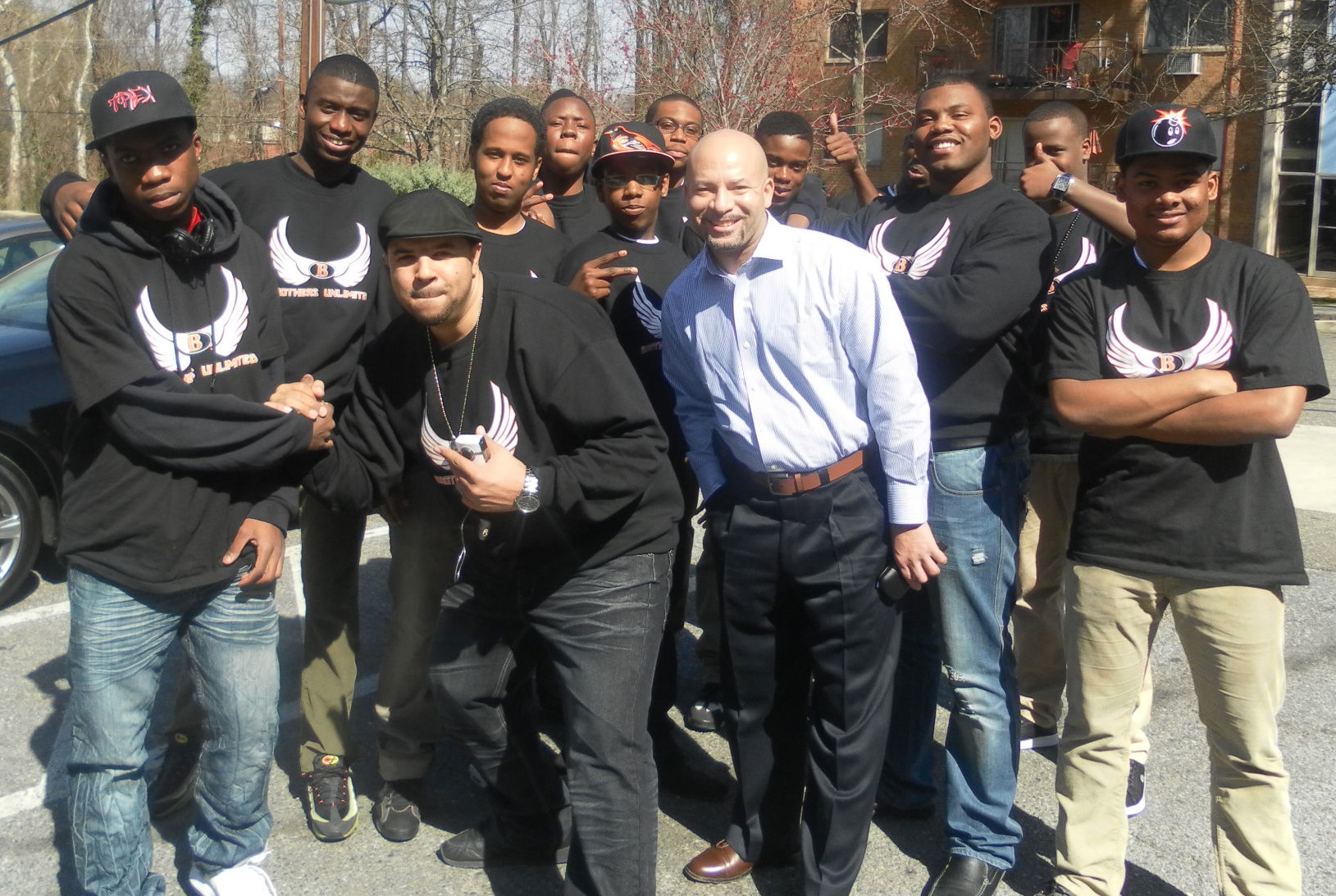 A group of 10 students from Westview Centennial Secondary School embarked on a journey to Washington D.C., where they took a tour of Howard University and met with many prominent educators who inspired them to pursue further education.
This is the second tour of an African-American university that the Brothers Unlimited group at Westview has taken in order to help inspire marginalized students from the Jane and Finch area. Last year, the group took a tour of Moorehouse College in Atlanta, the alma mater of Dr. Martin Luther King Jr. 
"The main purpose was to get the boys to an African-American university," said Patrick Knight, Westview's Principal. "The reason we took them to Howard was that when these boys go to a campus anywhere in Ontario, they're always going to be the minority, and I wanted them to have a feeling of what it's like to be part of the majority so that they could feel inspired.
"You have to keep in mind that these young men have been conditioned to believe that school is not cool. They've been conditioned to believe that being smart is not a good thing, and we're trying to break that conditioning. 
We are trying to help the young men transcend the thoughts that hold them captive emotionally and socially, by allowing them to see a different reality and envision a different life for themselves."
Knight created the group Brothers Unlimited to provide young black males with mentorship and support to help them break through some of the barriers that stand in the way of their academic achievement."The more and more I examine the data, the more I'm seeing the kids that used to be suspended were primarily black male students," Knight said. "After we created Brothers Unlimited, all of a sudden, black male students were given social responsibility, active encouragement, and a sense of pride and dignity. Now they're getting ready for college and university as opposed to getting ready for suspensions and the next step from there would be dropping out of school."
Knight said that 8 of the 10 students who went on the trip have applied to college or university; adding that this year, the number of college and university applicants from Westview are at their highest point in the past five years, and the suspension rate at the school is the lowest it's been in 11 years.
So far, seven months into the school year, only 32 Westview students have been suspended. This number is particularly staggering given the fact that the school used to average between 40 and 50 suspensions a month.
Knight said that one eye-opening part of the trip came on the very first day when he took the students to visit Richard Wright Public Charter School in the poorest part of Washington D.C."One of the reasons why I wanted to take the boys there was to get them to look at their situation with a greater degree of clarity. Relative to these kids in that environment, our boys are extremely wealthy," Knight said. "It was the poorest neighbourhood in Washington, but when we went to the school, they couldn't get over the fact that the kids were dressed in their uniforms, and the boys were dressed in blazers and ties, and they couldn't get over how polite the students were. In many ways, the mythological ideas about African American culture were dispelled in the minds of the young men because they got to see it for themselves."
Knight said that another highlight of the trip was when they went to visit the steps of the Lincoln Memorial where Dr. Martin Luther King Jr., delivered his socially uplifting "I Have a Dream" speech."The boys were inspired," Knight said. "They did not believe they would ever leave Jane and Finch and go to a place like Washington D.C. They did not ever believe they would ever see the White House or the Lincoln Memorial or the Martin Luther King Memorial."