Students learn secrets to success at Cloud 10 youth conference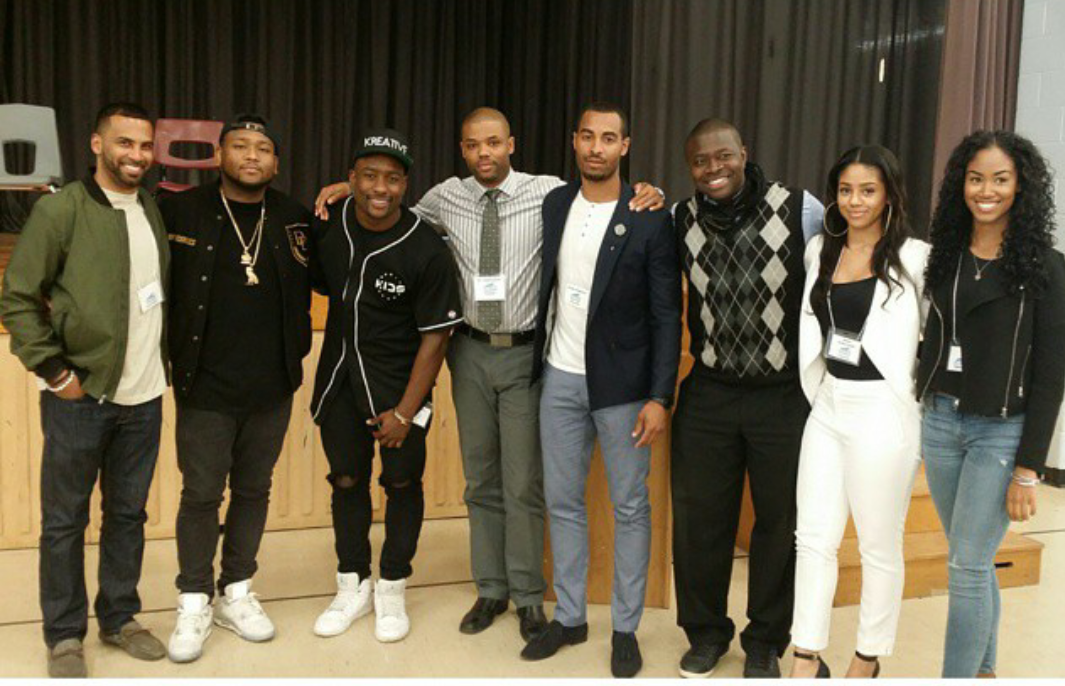 By Sherieka ThomasGrade 9 Student at C.W. Jefferys C.I.On Saturday May 23rd I attended the Cloud 10 conference hosted at C.W. Jefferys Collegiate Institute. It was a fun learning experience where I learned about careers, and being successful.There were 2 different speakers that spoke about their lives and how they became successful. They both gave fantastic speeches and life lessons. A little after they spoke, we attended our first work shop.The work shop I chose was healthy living, with Dr. Chad Carter.After our first workshop, we had lunch, then after lunch the assistant coach for the Toronto Raptors came and spoke to us. He told us how he got to being an assistant coach for the Toronto Raptors. It was a long process but he got to where he wanted to be.
Jama Mahlalela, assistant coach of the Toronto Raptors speaks to students at C.W. Jefferys about how he achieved his success.
After he spoke, we attended our 2nd workshop. My second workshop was making beats. It was really cool. I got to hear a lot of cool beats, and jam to them in my head.After that workshop, we went to the cafeteria and heard more speakers, and then they released us. Overall it was a fun experience that I would love to experience again someday. Advice for young people from Renée Satterswaite, legal assistant for TD Insurance and Cloud 10 conference panelist: "Don't disappoint yourself by giving yourself age deadlines such as, 'By this age, I want to be...,' because things don't happen exactly as you had planned.Instead, learn how to work with the setbacks that may arise. You will find they develop the character you'll need for the profession or trade or goal you're in pursuit of. In other words, prepare yourself to be more adaptable to circumstances. You may not necessarily be in control of your situation."